The show will be held at: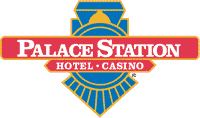 Palace Station Hotel and Casino
2411 W. Sahara Ave
Las Vegas, NV 89102
(702) 367-2411
The response has been overwhelming and we have already surpassed the 2019 shows room reservations by 30%.  We do not anymore rooms available at the Palace Station!  We can recommend the Rio All Suites Hotel & Casino because of the location and price.  If you would like ideas on other places to stay, please feel free to reach out to us or check back with the Palace Station to see if a room has become available.
CURRENTLY THE PALACE STATION IS SOLD OUT!
Your room must be booked by September 26, 2022 to receive the special rate.
To make reservations online click here.
To make reservations by phone, call 800-634-3101 and use discount code: PCISP22
*Do Not Go Directly To The Hotels Website! Use the link above or call only!
Transportation from the airport and the Las Vegas Strip is no longer provided by the hotel.  Taxis to and from the airport are fixed price of $27.00 each way.  Uber and Lyft also service the airport and the hotel.
If you have further questions email:
Brian Levine at bl.levine@hotmail.com
Dave Peterson at dave_vegaspipeshow@yahoo.com