The show will be held at: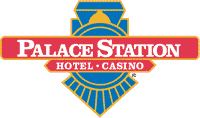 Palace Station Hotel and Casino
2411 W. Sahara Ave
Las Vegas, NV 89102
(702) 367-2411
This year we managed to reserve 35% more rooms than last year and we hope that is enough for everyone. The show rate is for "Run Of House" and you can make room requests once you have your confirmation number by calling the hotel directly.
Your room must be booked by September 10, 2023 or while inventory last to receive the special rate.
To make reservations online click here.
To make reservations by phone, call 800-634-3101 and use discount code: PCIPiPE
*Do Not Go Directly To The Hotel's Website! Use the link above or call only!
Transportation from the airport and the Las Vegas Strip is no longer provided by the hotel. Taxis too and from the airport are fixed price of $27.00 each way. Uber and Lyft also service the airport and the hotel.
If you have further question, please contact us:
Brian bl.levine@hotmail.com
Dave dave_vegaspipeshow@yahoo.com